Understanding home insurance
What is the purpose of home insurance?
Home insurance protects your property from unexpected loss occurrences. Your home insurance not only protects your property, but it also includes civil liability coverage that protects you should you unintentionally cause damage to a third party. This means that you are not personally responsible for repair or damage costs.
Who needs home insurance?
Home insurance is for both owners and tenants of all types of homes (condos, single-family homes, apartments) and their occupants.
There is no legal requirement to purchase home insurance, but it is strongly recommended to protect your property and your civil liability.
What does home insurance cover?
Insurance protects your property if it is damaged in a loss. Most home insurance policies cover you against fire, theft, vandalism, wind, hail and lightning.
However, you need to add an endorsement to insure damage from water infiltration through your roof or a sewer backup. This is coverage you should consider since water damage is the number one cause of home insurance claims.
How much should your home insurance cover?
You must purchase an amount that covers the value of your property and your civil liability. Take time to inventory your belongings, and add photos as well as copies of your invoices, to determine their total value and make sure you have sufficient coverage.
If you own a home, you must also establish an insurance amount for your building.
A loss happens... what do you need to know?
Whether it is water damage, fire, theft or vandalism, it is important that you know what to do after a loss. Keep these two things in mind:
First, you have to ensure your safety, since a damaged home may pose a risk to its occupants. If possible, take steps to avoid aggravating the damage already done.
Next, you need to contact your insurer as soon as possible and they will detail the process to file your claim.
See the Claim section for helpful information you should know before a loss occurrence.
On the same subject...
View all articles


Tips for insuring an old house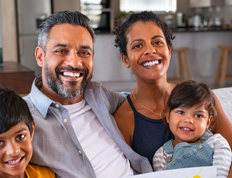 Making access to home insurance easier

Renovating your home