Understanding auto insurance
What is the purpose of auto insurance?
You must have civil liability insurance to drive in Quebec; it is required by law. This type of insurance covers you for damage that you may unintentionally cause to third parties while driving your vehicle.
Auto insurance also compensates you for damage to your vehicle following a collision, theft or other loss.
Who needs auto insurance?
Every vehicle owner must have auto insurance. The insurance also applies to everyone who drives the vehicle. It is key to declare to your insurer anyone who drives your car, even if it is only occasionally.
What does auto insurance cover?
Auto insurance protects you financially if compensation for damage caused to third parties is sought, or for damage to your vehicle following a collision for which you were not at fault.
If you have purchased optional coverage, you will also be compensated for damages such as those resulting from an at-fault collision, theft, fire or vandalism.
In addition, you will be able to choose whether you want to receive compensation that accounts for the depreciation of your vehicle in the event of a loss. You will have a variety of options to choose from, some of which provide replacement cost compensation.
You just had an accident... what do you need to know?
Following a collision, the first step is to find out if there are any injuries or severe damage. In both cases, you should call the police.
If it is a simple fender bender, you only need to fill out a joint report to declare the accident and contact your insurer as soon as possible to make a claim.
The claims adjuster will determine your liability following a collision and will verify your purchased coverage to inform you of your contract coverage and your next steps. See the Claim section for helpful information you should know before a loss occurrence.
On the same subject...
View all articles


9 misconceptions about car insurance

Newcomer to insurance: starting out right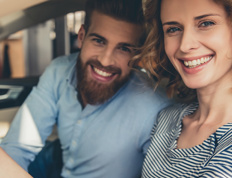 So that everyone can have auto insurance