Understanding condo insurance
What is the purpose of condo insurance?
If you own a condo, it is important to know that your home is covered by two insurance policies: your co-ownership policy and the co-ownership syndicate's policy.
Your policy covers your property, your civil liability and the improvements made to your condo while the syndicate's policy covers civil liability, the building and the private portions of your condo (standard elements of each unit).
Who needs condo insurance?
Every condo owner must have civil liability insurance; it is required by law.
Condo insurance protects your property from unexpected loss occurrences. Your insurance also includes civil liability coverage that protects you should you unintentionally cause damage to a third party.
It is important to read your declaration of co-ownership, which may include insurance requirements (coverage to purchase or minimum insurance amount).
What does condo insurance cover?
Insurance protects your property, if it is damaged in a loss occurrence, and your liability. It also covers improvements to your unit, such as your renovated kitchen or your new flooring.
Your co-ownership policy also includes coverage (apportionment) providing for an indemnity if your co-ownership syndicate claims sums from you to cover damage to the building.
Most condo insurance policies provide coverage for damage from fire, theft and vandalism. However, to insure damage from water infiltration through your roof or from a sewer backup, you must add an endorsement. This is coverage that you should consider since water damage is the number one cause of home insurance claims.
How much should your condo insurance cover?
You must purchase an amount that's enough to cover:
The value of your property.
The amount for the improvements you made.
Your civil liability.
Take time to inventory your belongings, and add photos as well as copies of your invoices, to determine their total value and make sure you have sufficient coverage.
A loss happens... what do you need to know?
Whether it is water damage, fire, theft or vandalism, it is important that you know what to do after a loss. Keep these two things in mind:
First, you have to ensure your safety, since a damaged home may pose a risk to its occupants. If possible, you should have the work required done to prevent further damage.
Second, you must contact your insurer and your syndicate as soon as possible because, in condominiums, it is common for a loss occurrence to damage property insured under both your policy and your syndicate's policy.
The co-ownership syndicate also has obligations in case of a loss, including an obligation to repair damage to the parts of the building that it is responsible for insuring.
See the Claim section for helpful information you should know before a loss occurrence.
On the same subject...
View all articles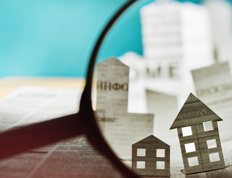 Condo insurance: 4 things to keep in mind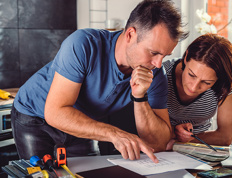 About condo units improvements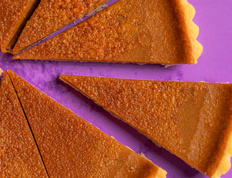 About apportionment and condo insurance