9 questions about flood insurance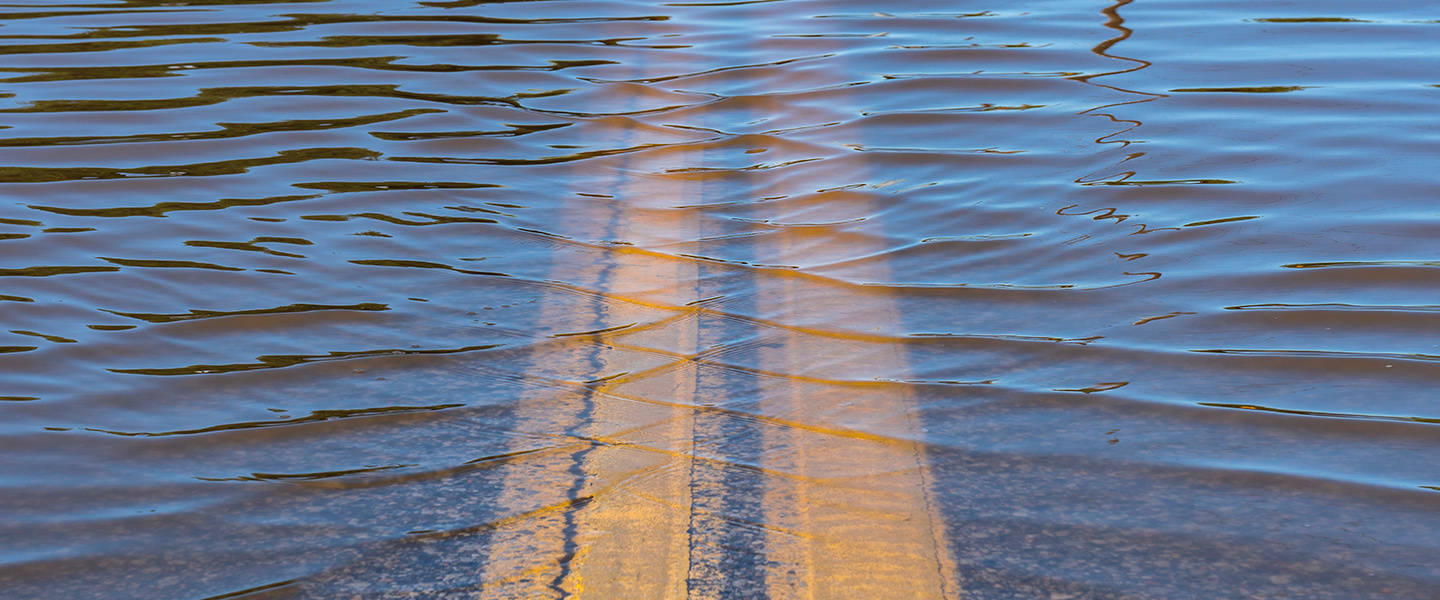 Flooding hits several Quebec regions and raises a number of questions about available insurance coverage for flood victims.
1. Can one get insurance that covers flooding?
Yes, flood risk can be covered by additional insurance (endorsement) added to the home insurance policy. Note that a company's decision to insure or not against flooding generally depends on the risk it represents and its underwriting policies.
2. My insurer does not offer flood insurance. What can I do?
Underwriting rules vary from insurer to insurer. Some offer flood insurance, others do not. And a company's decision whether or not to insure a property against flooding depends on the probability of such a risk occurring.
Unless they have private insurance or adequate coverage, policyholders who suffer damage due to flooding may be eligible for the ministère de la Sécurité publique's (Public Safety Department) Financial Assistance Program.
For further details on the terms governing this assistance, please consult the Financial support for property owners and tenants | Gouvernement du Québec (quebec.ca/en) page.
3. I have flood insurance but I think the insurance amount will not cover all the losses incurred. Can I make a request for compensation to the ministère de la Sécurité publique (Public Safety Department)?
Yes, absolutely. We suggest you open a file with your private insurer and with the ministère de la Sécurité publique. The compensation amount you receive from your private insurer will pay for cleaning and repairs to the home, replacing furniture and for additional living expenses for accommodation or food, up to the coverage amount.
If this amount is not enough to cover all the damage suffered, you can file a claim with the ministère de la Sécurité publique. Note that you cannot be compensated by your insurer and by the government for the same items.
4. What happens when an evacuation order is given?
Individuals under an evacuation order because of flooding should contact their insurer and find out whether they are entitled to reimbursement of additional living expenses. These are out-of-pocket expenses for accommodation and food, and to relocate. The reimbursement timeframe and amount, where applicable, are subject to the policy limits.
If you are not covered under your insurance policy, the government's Financial Assistance Program provides for the reimbursement of such expenses.
5. Does the state of emergency allow policyholders to receive additional living expenses?
No, a state of emergency is not a trigger for granting living expenses, as this is not necessarily a situation that forces you to leave your home. A state of emergency and an evacuation order are two quite separate things. Follow the information provided by your municipality or the ministère de la Sécurité publique. Contact your insurer as soon as you are ordered to evacuate your home.
6. What happens if I had a sewer back up because of flooding?
If the flood caused the sewer back-up, this will be considered a flood if water reached the premises. In such case, the policyholder will not be compensated, unless he has flood insurance.
7. Are flooded vehicles covered?
Damage caused to vehicles – cars, motorbikes, recreational vehicles – is covered under the auto insurance policy, provided policyholders have opted for All Perils, All Perils other than Collision or Upset, or Specified Perils coverage.
8. My car was immersed in water. What do I need to do?
A flood-damaged vehicle is no longer safe. It should not be started. In many cases, a flood-damaged vehicle will be deemed "unrebuildable". If this is the case, it can never be put back on the road and only some of its parts can be used. Your auto insurer will determine whether the vehicle is unrebuidable, based on criteria established by the SAAQ.
To find out more, visit the SAAQ website: https://saaq.gouv.qc.ca/en/road-safety/flood-damaged-road-vehicles/.
9. Are businesses covered in case of flood?
The flood endorsement for business insurance has been available for several years. It covers not only damaged property but also loss of earnings if the policyholders have this protection. Business owners should call their insurer or broker to check what their insurance policy covers.
---
Download the PDF version of this article
loss
water damage
home insurance
flood
extreme weather events
endorsements